HOME COMPUTER (2012)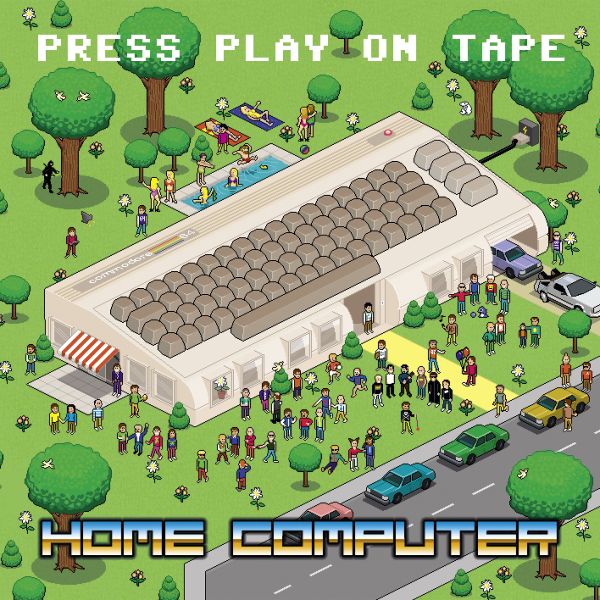 For 8 years PRESS PLAY ON TAPE has been working on the recordings for this album. Details:
The title is HOME COMPUTER.
The album was released May 12th 2012.
The album is a double album.
The album is available as a physical album and through iTunes.
The album contains 26 tracks with approx 110 minutes of music (see track list below)
The album comes in a luxury digipack with a 32 page booklet with PPOT pictures from the last 10 years.
The album contains four tracks composed by PPOT
The album contains re-recordings of selected tunes the first album LOADING READY RUN which has been sold out for years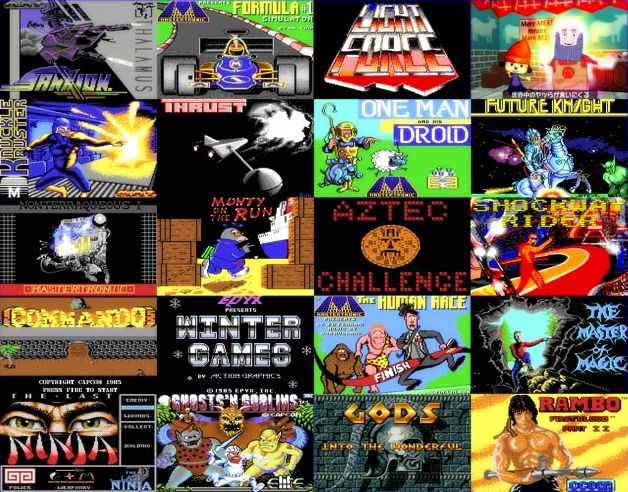 TRACK LIST
CD 1
Man With The Gun
Formula 1 Simulator
Winter Games (Hot Dog)
Parappa The Rapper 2 (Toasty Buns)
Ghosts'n Goblins
How To Waste This Day
Gods (Into The Wonderful)
Piece Of Noise
Nonterraqueous
Zero-G
Future Knight
The Human Race
Knuckle Buster
Lightforce
CD A
One Man And His Droid
Rambo: First Blood Part II
The Last Ninja (The Wilderness)
Master Of Magic
Aztec Challenge
Thrust
Commando
Sanxion
Shockway Rider
Monty On The Run
Zoids
RUN/STOP RESTORE (2003)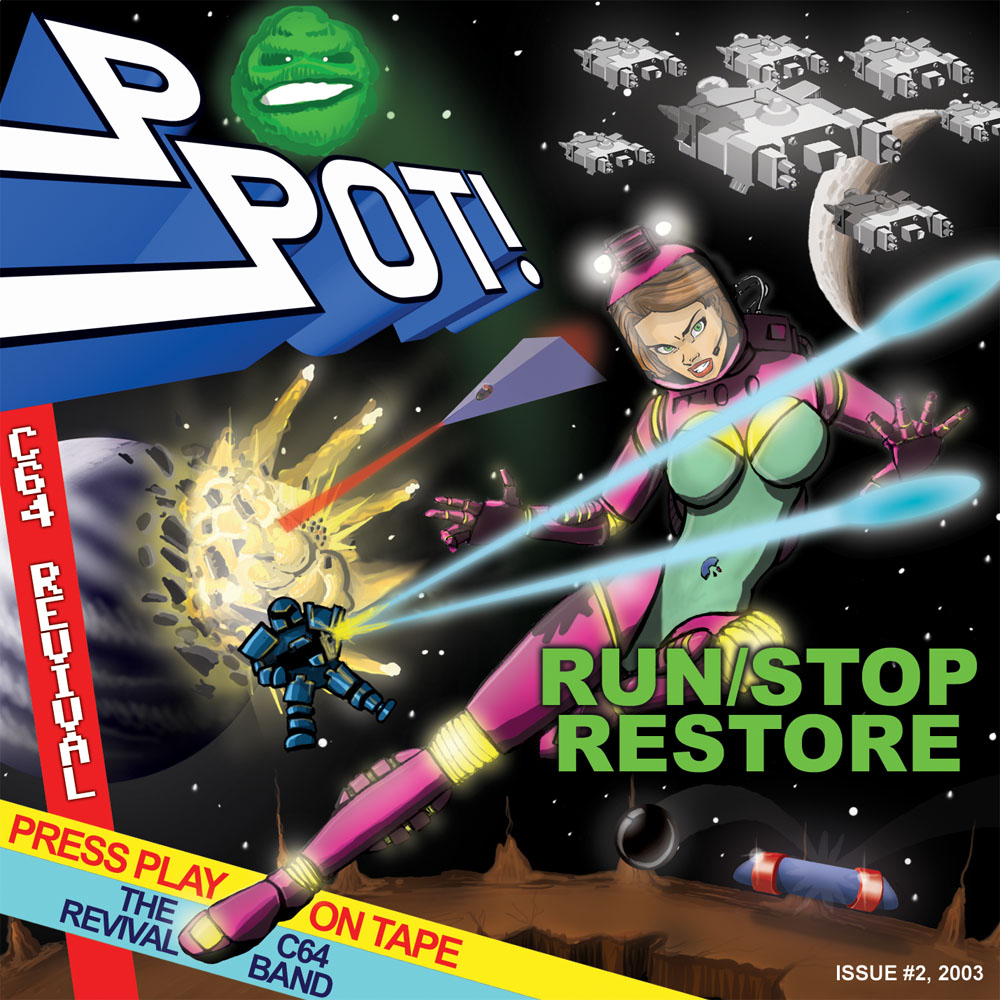 Track List
Hypa-ball vs Mission AD (Keith Tinman / Fred Gray, Odin Computer Graphics, 1986)
Arkanoid (Martin Galway, Imagine, 1987)
Tiger Mission (Johannes Bjerregaard, Kele Line, 1987)
Phantom (of the Asteroid) (Rob Hubbard, Mastertronic, 1985)
Kettle (Ben Daglish, Alligata, 1987)
Bionic Commando (Tim Follin, Software Creations, 1987)
Comic Bakery (PPOT remix remix) (Martin Galway, Imagine, 1986)
Nemesis the Warlock (Rob Hubbard, Martech, 1987)
The Way of the Exploding Fist (Neil Brennan, Melbourne House, 1985)
Fairlight (Mike Alsop, The Edge, 1986)
Star Paws (Rob Hubbard, Software Projects, 1987)
Flimbo's Quest (Reyn Ouwehand, System 3, 1990)
Defender of the Crown (Jim Cuomo/Richard Joseph, Cinemaware, 1986/1987)
Roland's Rat Race (Martin Galway, Ocean, 1985)
Wizball Game Over (Martin Galway, Sensible Software, 1987)
Wizball High Score (Martin Galway, Sensible Software, 1987)
Sacred Armour of Antiriad (Richard Joseph, Palace Software, 1986)
Crazy Comets (Rob Hubbard, Martech, 1985)

LOADING READY RUN (2001)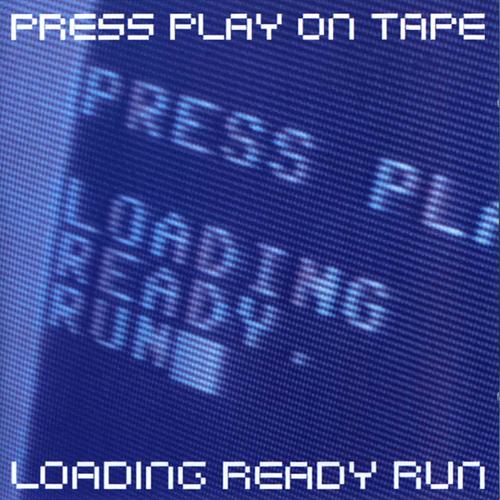 The CD was released on the 28th of december 2001 at our concert at The Party! A total running time of 54:03 minutes of pure c64-nostalgia. The CD contains a small booklet with pictures of the games and some comments by us. The backcover contains some great quotes by some of the original artists:
Track List
Rambo: First blood part II - Martin Galway
Ghosts'n Goblins - Mark Cooksey
Warhawk - Rob Hubbard
Monty on the Run - Rob Hubbard
Beyond the Ice Palace - David Whittaker
Wizardry - Mike Alsop
Commando - Rob Hubbard
Thing on a Spring - Rob Hubbard
Aztec Challenge - Paul Norman
Auf Wiedersehen Monty - Rob Hubbard and Ben Daglish
Paperboy/Game Over - Mark Cooksey/Martin Galway
Krakout - Ben Daglish
Thrust - Rob Hubbard
Master of Magic - Rob Hubbard/Larry Fast
We are also featured on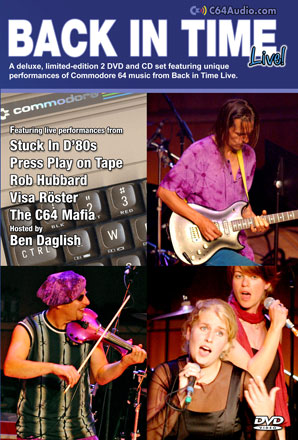 BACK IN TIME DVD with 1 hour of live performance from a concert in London 2004.
This is exclusively sold at C64audio.com.